Start enjoying your well water!
Water Quality Improvement
Our goal is to provide to you cost-effective reliable solutions so that your well water will be safe to drink and much more useful for other tasks. We always keep your needs and budget in mind and are one of the few firms capable of evaluating the source of your problems effectively.
We can tailor a reliable system for you whether you need a single faucet of high-grade drinking water or need a solution for your entire community or facility.
We have extensive experience with the following water quality concerns:
Iron, manganese & hardness level reduction • pH Correction for corrosion control • Taste & Odor removal • Radon level reduction • Bacteria Control • Arsenic level reduction • Fluoride level reduction • Chloride & Sodium level reduction • MTBE and other volatile organic compound level reduction • General grit issues, some of which can be traced to well construction issues
Well Pumps || NH License 1561, All Horsepower
Since we were founded in 1989, we have worked on many hundreds of well pump systems. Most homes within 20 miles of Northwood, NH are served by private water wells. We are prepared and well-stocked for emergency services; we are able to restore most water supplies in one visit.
Submersible & Jet Pump Installation & Service-including emergency repair call 1-800-729-0388 if you need help now • Tanks & accessories • Hand pumps for both deep and shallow wells • Constant pressure systems • Preventative Maintenance • Code compliance • Upgrades for improved pressure, reliability and sanitation • Well evaluation and pump system modification for open-loop geothermal heating and cooling systems. We have a full-size system operating at our Northwood, NH office. • Winterization products
Public Water Supply Services || NH License 745
NH Licensed Contract Water Works Operations - our clients include condominiums, manufactured home communities, public schools and daycares • Pump Station construction and service of all components - pumps, controls, water treatment devices • Emergency repairs to distribution systems • Compliance Reporting- prompt generation of public notices and other reports • General system evaluation • Well, tank and distribution system sanitizing • Distribution system flushing, leak location and mapping • Member NH Water Works Association
Specialty Services: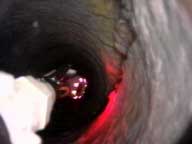 Well Flow and Depth Testing • Water Quality Analysis and Monitoring • Well Investigation including Well Bore Video Inspection with our Down-Hole Camera • Underground water line, well, water works valves and cable location • Underground line thawing without excavation • Tank-testing of well pumps at our facility: capable of testing up 10 hp/208-3 phase • Winterization services
Serving New Hampshire Communities

Allenstown | Alton | Auburn | Barnstead | Barrington | Bow | Brentwood | Candia | Canterbury | Chichester | Concord | Deerfield | Dover | Durham | Epping | Epsom | Exeter | Farmington | Fremont | Gilmanton | Gonic | Greenland | Hampton | Hampton Falls | Hooksett | Kingston | Lee | Madbury | Middleton | Milton | New Durham | Newmarket | Northwood | Nottingham | Pittsfield | Raymond | Rochester | Rye | Somersworth | Strafford | Stratham | Suncook and surrounding towns